My research is interdisciplinary, inductive, qualitative and quantitative. I participate in a number of small group, multi-sited collaborations and carry out individual research investigations. Here are some brief descriptions of my current projects, each are in various stages of development (writing, data collection, prototyping) and are carried out with different collaborators—technologists, information scientists, historians, archivists, and artists. Some of the themes that cut across my current projects are the interpretation of data, preservation and loss of digital traces, infrastructures, and the transmission of information through time. In January 2017, I received early access to the Obama White House social media archive for research and teaching.
If you would like more information about my work, a quote, or pre-prints related to these projects, please email me.
Mobile Computing Cultures and Data Stories
Beginning with my research on participatory sensing apps and community data campaigns in 2010, I have been particularly focused on mobile devices and on the data traces associated with mobile technologies, namely, GPS coordinates, call data records, and text messages. With a number of collaborators  (Acker & Beaton, 2015; Fidler & Acker, 2015; Mayernik & Acker, 2015; Acker & Brubaker, 2014), I have taken up historical, conceptual, and critical accounts of metadata, infradata, and trace data that support networked communication infrastructures—ranging from social media platforms like Facebook or Tinder, ARPANET, to smart cars. An overall goal of these data stories is to identify human assumptions made about the origination and transmission of trace data that inadvertently come to be built into the design and deployment of large-scale information infrastructures that support mobile computing.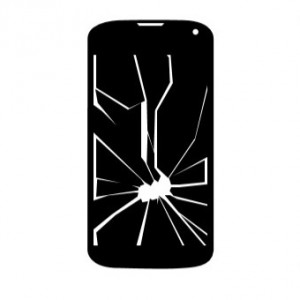 Mobile Forensics and Born Networked Records
Currently, we are witnessing an emergence of radical archival appraisal practices with self-destructing mobile media apps like SnapChat, WickR, and Confide. In this work, I examine the peculiar archival impulse to destroy personal digital archives created with mobile devices. These findings have implications for theories of digital archives, digital preservation frameworks, ubiquitous computing, and values in design research.
Data Hermeneutics
I am currently completing several treatments of data in mobile computing cultures in preparation for a monograph that I am writing about data archives and their futures. This work will extend my recent research on data culture at the beginning of the twenty-first century. With this work, I am developing a theoretical understanding of "data" by examining epistemological shifts in people's understandings of evidence and digital archives since the establishment of data banks and the rise of database processing in the 1970s. My goals for the project are to demonstrate the complexities involved in the maintenance and repair of digital infrastructures that support data archives, and to import archival theories of forgetting, destruction, and impermanence into data science and digital preservation policies and applications. I see the project shaping the emerging field of critical data studies, of which I have been actively contributing to with my work on the hermeneutics of data in computing history.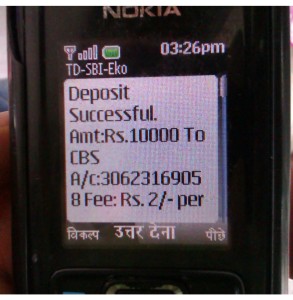 Mobile receipts
Receipts are transactions between people, they represent one of the oldest forms of recorded documents in literate cultures. For thousands of years receipts have been created, used, and circulated in support of markets, communication, and cultural transmission. Despite their ubiquity, receipts are also at risk as transactions of evidence in that are largely discarded after short periods of time. In this research I examine the document structure, impact, circulation, fraud and the loss of mobile receipts as part of the rise of mobile banking, payment platforms, and digital cash. I am specifically interested in how mobile receipts connect us to other information ages.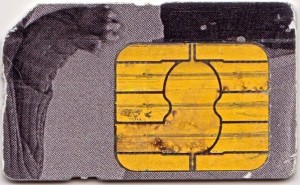 SIM card library and archive
Subscriber Identity Modules (SIM) are integrated circuits used in mobile devices, made of PVC, embedded contacts, and semiconductors. This library collects donated and discarded SIM cards and uses them as primary historical resources to document the rise, circulation, and material culture of SIMs and mobile ICTs.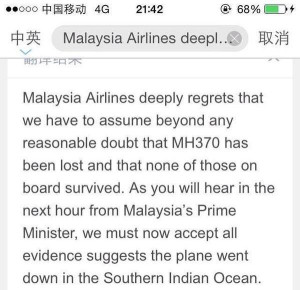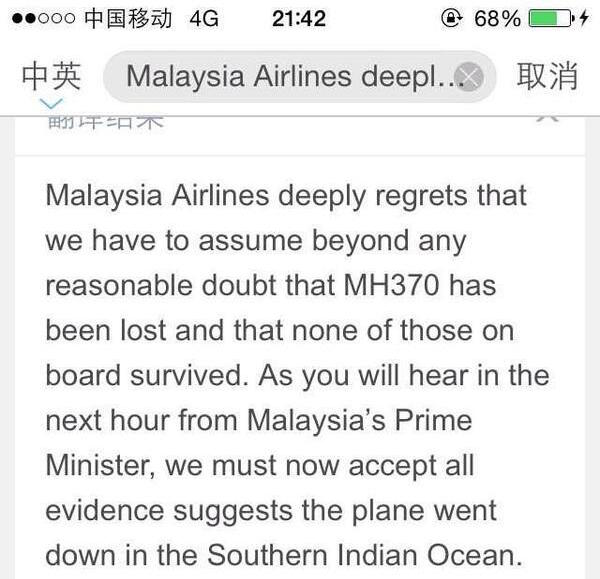 Death Texts
As part of my extended research on text messaging and personal digital archives, I've been studying text messages that announce death and recipients' memory practices. How do we send, receive, store, or delete text messages about death? How do we memorialize people with mobile media? How do mobile operating systems support personal digital archival practices?
••••
Past Projects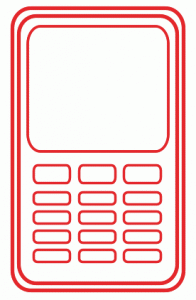 Dissertation: History of the Short Message Service Format
Text messaging, or Short Message Service (SMS), is the most widely used service on mobile data networks. Text messages are a new digital format: they have been sent, received, stored and deleted since the early 1990s. Despite their ubiquity as a format, there is little research that examines how text messages as a standard format came to be, how they are possible, how they exist in space and time, and how they are used as records. Formats specify how mediums operate, from software to manufacturing, to policies and markets, to end-uses. My dissertation argues that a more productive way of confronting new information objects is to critically engage with the development of a format because formats structure the transmission, storage and access of records. I do this work by analyzing the infrastructure, standards, network architecture, devices, mobile platforms and recordkeeping practices that make SMS as a format possible. The history of SMS as a standard format is an entry point that allows me to move between different scales of analysis—from software to platforms, international standards bodies and large-scale technical networks.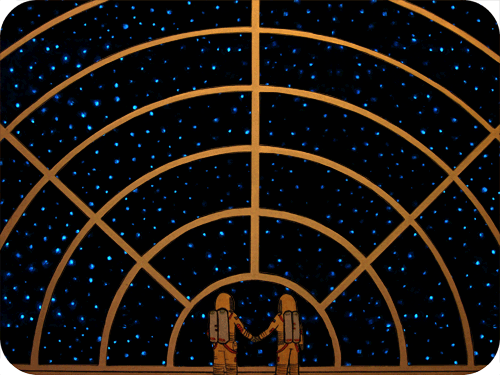 A Platform Perspective for Personal Archives
With Jed Brubaker, this research examines the memorialization and bereavement practices of social media users as they relate to the creation, access, and circulation of personal archives. As personal archives expand to include content created and stored on social media platforms, it is incumbent upon archivists and individual archive creators to consider how access to user profiles, personal collections, and continued interaction with profiles of the deceased are shaped and affected by platform functionalities. Because platforms govern how users are represented in systems, they also shape the contexts of creation and future access to personal information. There exist representational and access limits in these platforms because social media data rely on networked resources for contextual integrity, which raises questions about the ongoing management of personal information after a user has died. We show how social media users consider profiles to be personal archives despite evidence that platform functionality may heavily restrict future access and the ability to memorialize collections or add layers of context after a creator has died. We argue that archivists as well as individual creators should adopt a platform perspective when theorizing and building personal archives if in the future we want to provide access to personal collections created with social media.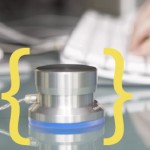 AmpDamp
AmpDamp is a tool that lets you adjust who and what you want to listen to, in real time, giving you the ability to tune out irrelevant topics, posts, or users. AmpDamp is a physical knob that allows you to control and modulate the volume of your Twitter stream. Turning the knob allows you to amplify or dampen particular voices or topics in your feed  and focus your attention on what matters. Because AmpDamp has been developed as a Chrome extension, we anticipate that in the future it will be able to be used across a range of social media content, from your newsfeed to your inbox. AmpDamp was created by a group of interdisciplinary scholars with backgrounds in design, information studies, digital humanities, archives, and new media. You can read more about AmpDamp and the team at our website: http://lofhm.org/ampdamp/.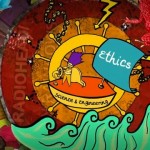 Recoding Innovation
Recoding Innovation is a research project sponsored by NSF to create original,    short-form multimedia documentaries that present new perspectives on the roles of ethics in innovation. The project is produced by UCLA REMAP and Eyes of the World Media Group. The project explores how ethics act as a generative force in science and engineering Targeting an audience of undergraduate and graduate students, it encourages consideration of ethics as not simply a constraint, but as a positive, creative motivation in professional pursuit. I worked as a subject researcher on the project and I am the interviewer in the first segment on Personal Genomics and the Genetic Information Nondiscrimination Act. recodinginnovation.org
National Science Foundation Award IIS-1033026.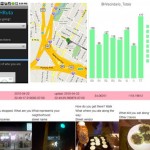 Participatory Sensing Boyle Heights Community Data Campaign
Participatory Sensing is a process whereby individuals and communities use mobile phones and web services to observe, analyze, and present personal and environmental artifacts, events and experiences. In 2010, I worked as a GSR at the Center for Embedded Network Sensing with Martin Lukac under the supervision of Deborah Estrin to develop participatory sensing apps for community data collection. Partnering with community organizations in the east Los Angeles neighborhood of Boyle Heights, we organized a community data campaign where residents collected environmental survey data about the neighborhood. Organizers defined the content and the collection of the participatory sensing campaign which included data about food, transportation, neighborhood experiences. Here's a technical report.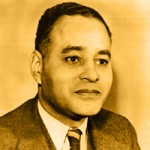 Ralph J. Bunche Papers, 1927-1971
In 2008-2009 I worked as the Bunche archivist at the Young Research Library, Special collections where I reprocessed this manuscript collection. Ralph J. Bunche (1904-1971) graduated from UCLA and Harvard University, and was a professor at Howard University (1929-1950). He joined the Permanent Secretariat of the United Nations in 1948, served as the undersecretary for special political affairs (1958-67), and then became undersecretary general in 1968. In 1950, Bunche was awarded the Nobel Peace Prize for his mediation in Palestine in the 1940s. The collection consists of correspondence, speeches, manuscripts, articles, publications, and photographs related to Ralph J. Bunche's life and career.