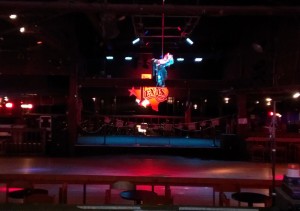 Discoball Saddle @ Billy Bob's Texas Honky Tonk
This past week I went to Fort Worth, Texas for iConference 2013. It was a great experience to conference, converse and eat with colleagues and friends. I was involved in a couple of different things at the conference. On Wednesday, Team AmpDamp presented our project at the Social Media Expo sponsored by Fuse Labs. My team did a great job of stepping up and presenting during the expo. The next day at the awards luncheon we found out that we won the competition.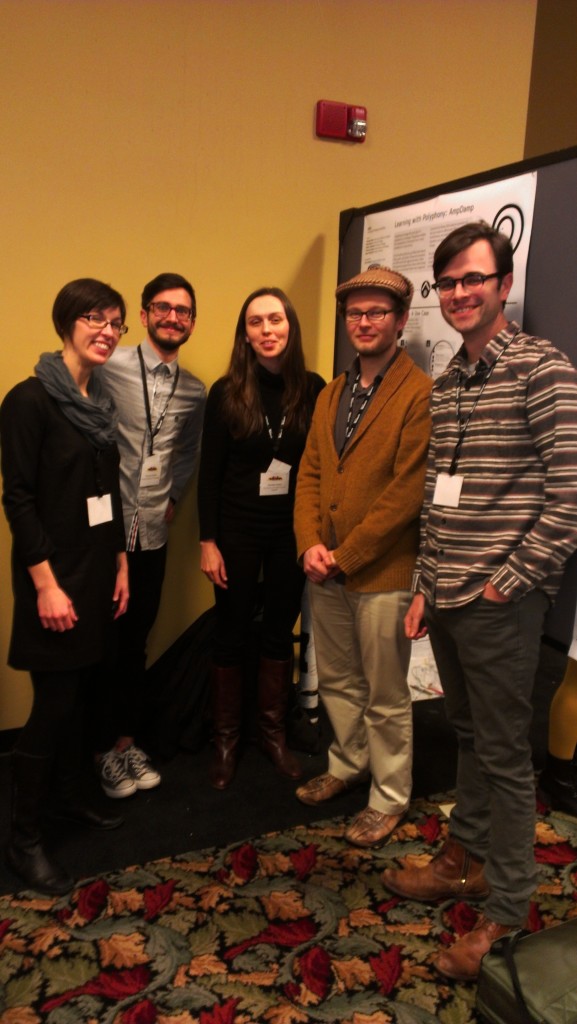 Team AmpDamp: Melissa, Thomas, me, Matt, Grant
On Thursday, I presented a research agenda for Small Data with Amelia Abreu. Members from the audience provided a lot of helpful feedback and critique, including focusing on social science data versus natural data, the phenomenological differences between "big" and "small" as fuzzy categories, and the differences between academic and commercial data collection regimes. Workshopping the note during the science practices was very useful and I think the feedback will help guide our future research agenda.
On Friday I attended the Doctoral Colloquium that brought 23 doc students from iSchools, communication, media, and STS departments around the country. The day began with short presentations from each of the colloquium participants. Earlier in the week we had a dinner where participants shared our motivations and expectations from the mentors. I really wanted to hear about the everyday writing that is involved in a 30-40 year career. After research presentations we broke out into small groups and met with our mentors. My small group, David Kim and Warren Allen met with our mentor, Christopher Lueg. Christopher gave a great amount of insight into dissertation writing and peer review (and rejection), in addition to the process of doing an international job search. After lunch, I met with a small group and Howard Rosenbaum. Howard discussed the realities of the tenure process with a transparency and clarity that I really appreciated. The iConf DC will likely to be the most valuable workshop I've been to since I've started my PhD program. It gave me an opportunity to see the future of the field and meet new colleagues.The mentors made it clear that it was a safe space to ask as many questions about disciplinary trends, expectations, fears and the academic process after graduation and before tenure. Perhaps the most exciting part about the day was meeting with other doc students who study archives. There were at least four other participants who were engaging with archival studies in their respective iSchool programs. I was encouraged and pleased to meet with emerging archival scholars from other programs and outside of AERI. The DC was an incredibly valuable experience, be sure to apply in the Fall before the spring you plan to attend. Next year's iConference is in Berlin!