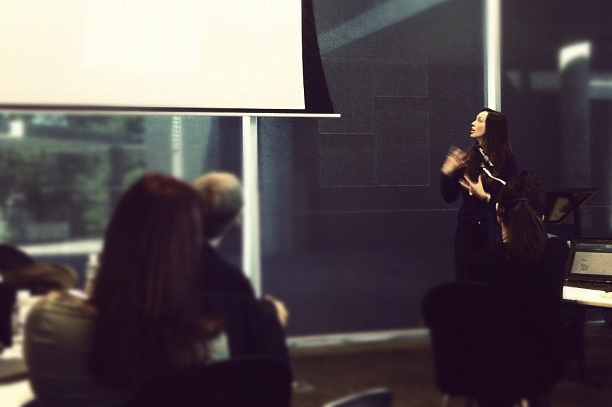 Amelia Acker
PhD Candidate
Department of Information Studies, UCLA
aacker [at] ucla [dot] edu
I study the material production and transmission of records created with mobile phones and their archival consequences. I am interested in the emergence and standardization of new information objects.
In my dissertation research I examine the Short Message Service format and text message communication protocols. I consider how technologists, recordkeepers (including archivists), and information scientists are confronting issues of digital materiality and preservation with these kinds of records and the information systems that create, delete and store these digital traces. Presently, it is unclear if many of the text messages that we send, receive, and circulate will last beyond the lifetime of the mobile devices that are used to generate and access them.
My advisor is Anne Gilliland. Johanna Drucker, Jean-François Blanchette, and Paul Dourish are also on my dissertation committee.
I graduated with a B.A. in Comparative Literature and Women's Studies from the University of California, Irvine. I received my M.L.I.S., specialization in archives from UCLA in 2008. I have worked in archives and libraries in Southern California since 2006. In 2011, I began working as a librarian for a private arts library.
Currently, I am the lead Information Studies editor for InterActions: UCLA Journal of Education and Information Studies. InterActions is an open-access, student-run journal at UCLA committed to critical scholarship and social justice perspectives.
In August 2014 I will join the faculty at the School of Information Sciences at the University of Pittsburgh.